U.S. Championship Cheese Contest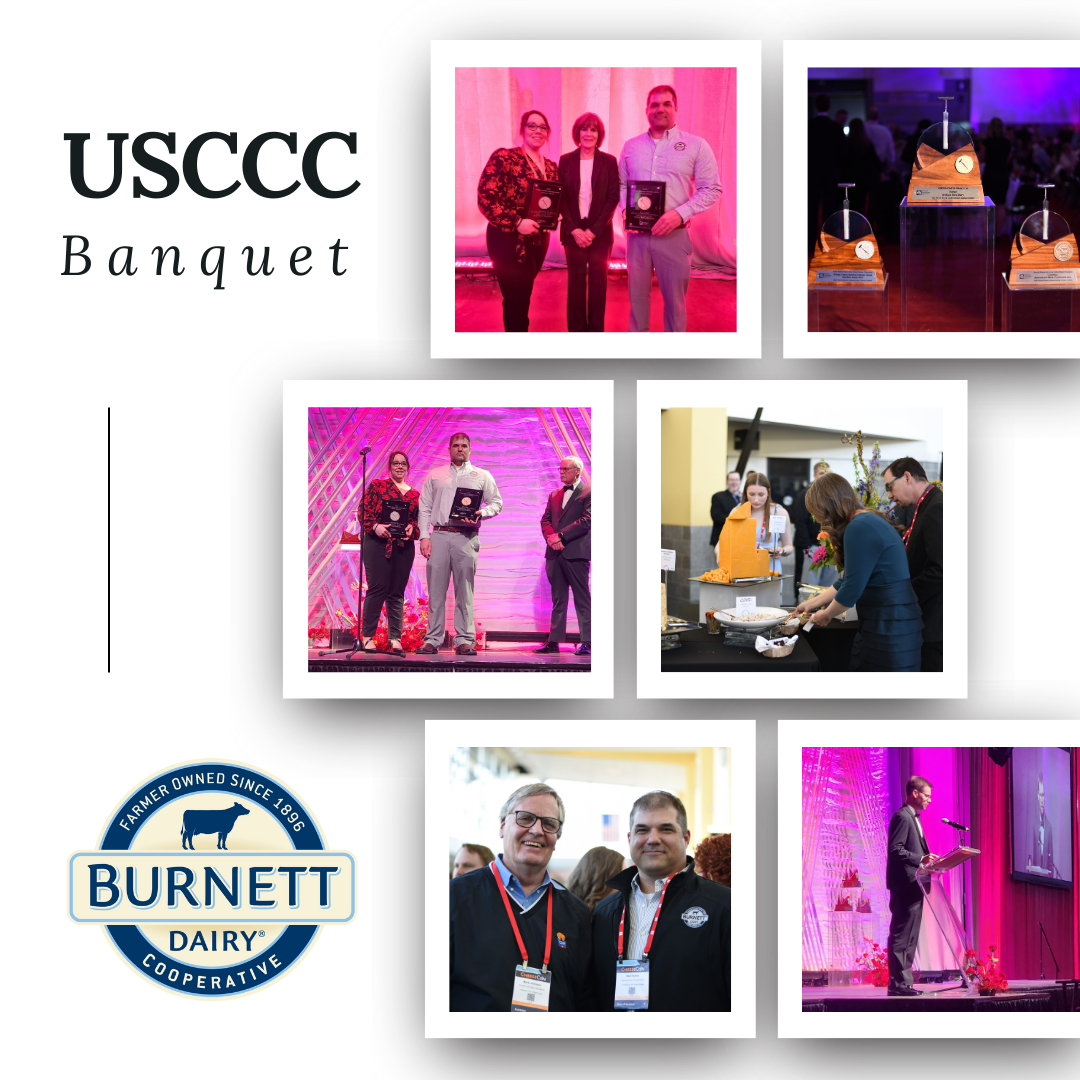 Matt Hoefler & Serene Vogel accepted the 2023 1st and 2nd place USCCC awards for smoked string cheese at the Alliant Energy Center in Madison, WI on behalf of Burnett Dairy Cooperative.
Jill Syverson who also attended, would have accepted the 2020 2nd place award for smoked string cheese, however, due to covid, the event was canceled.
We were glad to be back in Madison to celebrate with all the USCCC winners!