Black Truffle Caramelized Onion & Leek Dip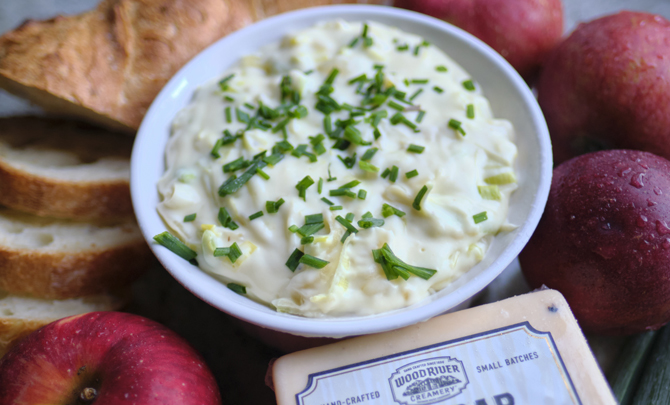 Recipe Description
Crisp apples for dipping, onions, leeks, and Wood River Creamery Black Truffle cheese. Could there be a more perfect dip?
Preparation
Pour a large splash of olive oil into a pan and heat. Thinly slice your onions and place them into the olive oil with a pinch of salt. Cook the onions slow and low for 10ish minutes until the onions are caramelized. Make sure to stir every minute or two. 
Once the onions are caramelized, add the chopped leeks. Saute the leeks until translucent. 
While the onions and leeks and cooking together, shred the black truffle cheese.
Add the shredded black truffle cheese, cream cheese, and sriracha to the pan. Cover and turn the heat down as low as it can go.
Every few minutes stir the dip until everything is melted and combined.
Scoop the dip into a serving container of your choice and serve with crusty French bread and apples.
**Recipe creation and photo: Midwest Munchers
**Read more about this recipe here.