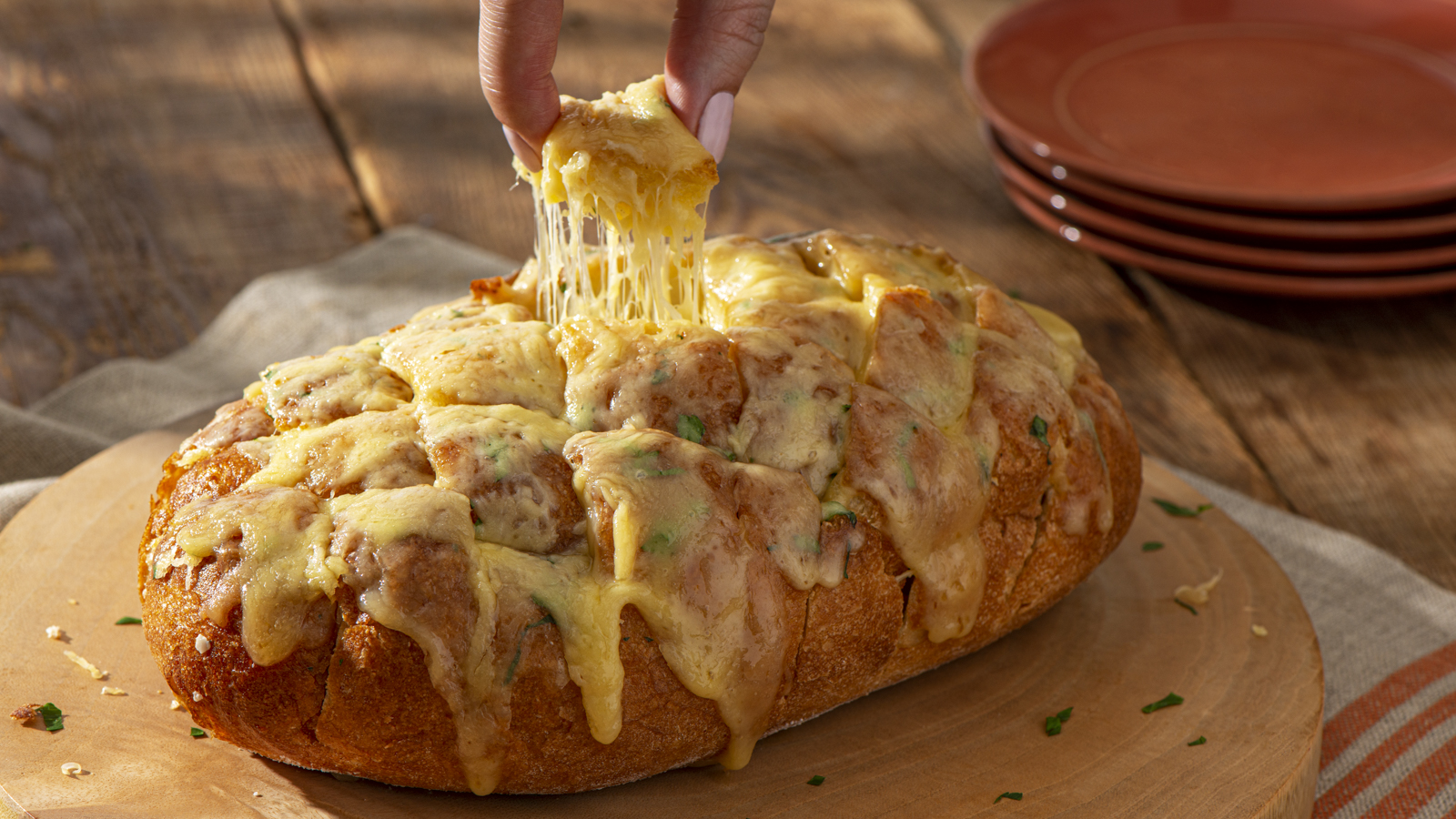 Recipe Description
With a festive crosshatch pattern on top, this ultimate cheese bread is an impressive appetizer, starter or brunch side when serving a crowd.
Ingredients
1

/2 cup butter, melted

2 tbsp finely chopped fresh parsley

1/2 tsp garlic powder

1/4 tsp salt

1/4 tsp black pepper

1 large oval shaped loaf of bread

2 cups shredded Cady Creek Farms Gouda
Preparation
Preheat oven to 350°F
In a small bowl, stir together butter, parsley, garlic powder, salt, and pepper.

Using a bread knife, without cutting all the way through to the bottom crust, cut a crosshatch pattern into the top of the bread loaf by making 1-inch slices in both directions.

Brush the top of the bread and inside the crosshatches with the butter mixture.

Stuff crosshatches of bread with cheese. Wrap bread loosely in foil and place on a parchment paper–lined baking sheet.

Bake for 20 to 25 minutes or until the cheese has melted and the bread is toasty and heated through. Let stand for 5 minutes before serving.
Tip: Serve with ranch dressing, warmed tomato sauce, or buffalo wing sauce for dipping if desired.