Mushroom and Truffle Bruschetta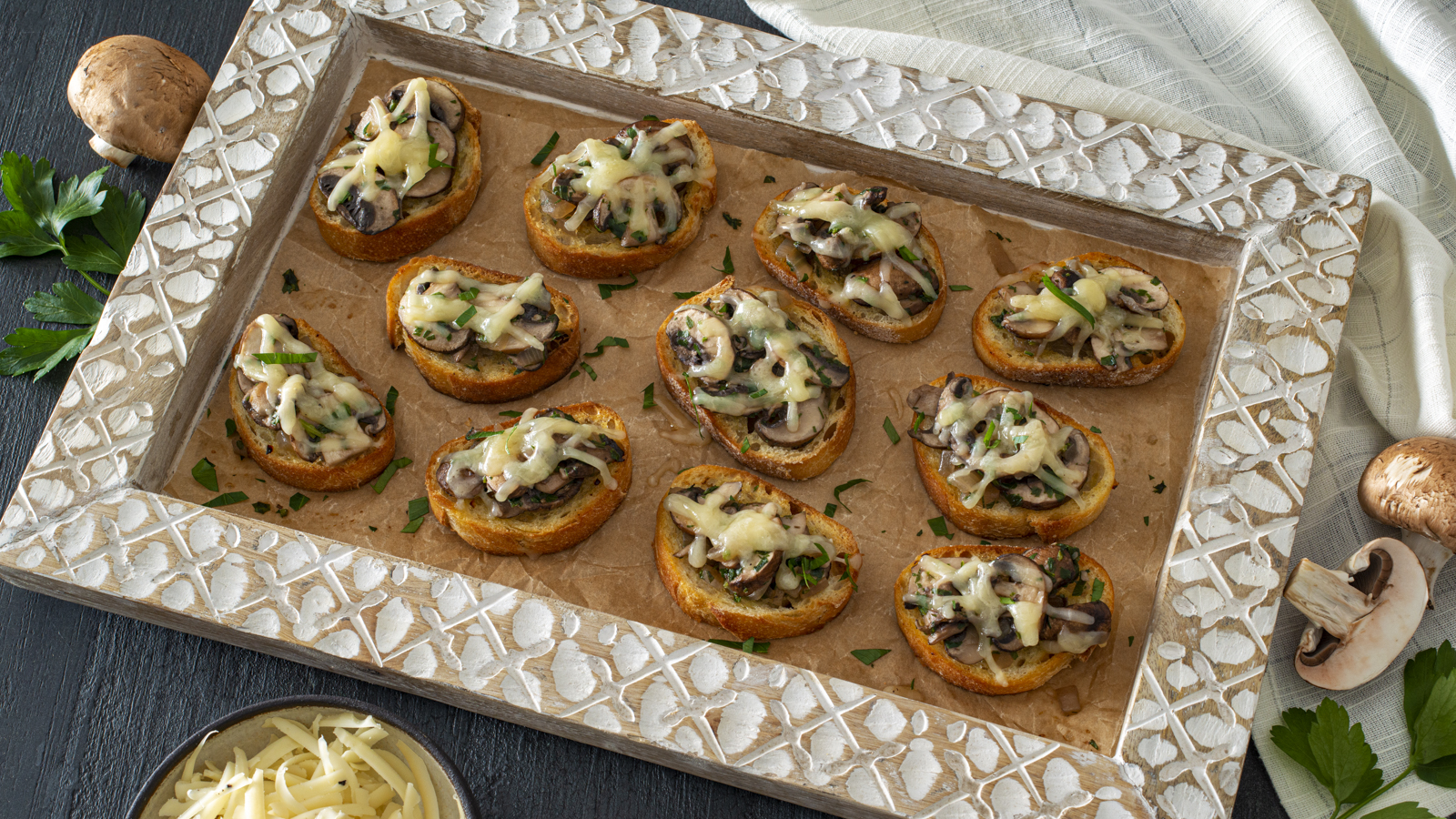 Recipe Description
With meaty mushrooms, this satisfying and versatile bruschetta with Black Truffle Cheese can be served as an appetizer, starter, side dish, or brunch dish.
Ingredients
12 slices baguette (1/2-inch-thick slices)

1/4 cup olive oil, divided

2 cloves garlic, minced and divided

8 oz cremini mushrooms, sliced

1/2 cup diced onion

1/4 cup chopped fresh parsley, divided

1/2 tsp salt

1/2 tsp black pepper

1 cup shredded Wood River Creamery Black Truffle Cheese
Preparation
Preheat oven to 425˚F.
Line a baking sheet with foil.

Arrange baguette slices on the prepared baking sheet.

In a small bowl, stir together 2 tbsp of oil and half the garlic. Brush baguette slices with oil mixture.

Bake for 6 to 8 minutes or until lightly toasted. Increase heat to broil.

Meanwhile, in a large skillet set over medium-high heat, add remaining oil, mushrooms, onion, 2 tbsp parsley, the remaining garlic, salt, and pepper; cook, stirring occasionally, for 8 to 10 minutes or until mushrooms are tender and starting to brown.

Spoon mushroom mixture evenly over toasted baguette slices. Top evenly with cheese.

Broil bruschetta for 2 to 3 minutes or until cheese has melted. Garnish with remaining parsley.
Tip: If preferred, use a medley of mushrooms, such as cremini, oyster, and shiitake.