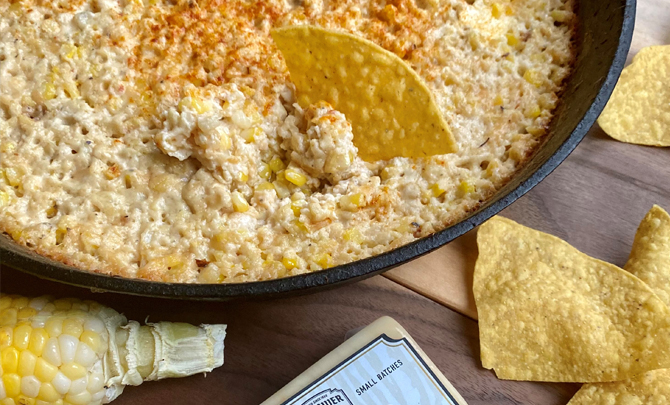 Recipe Description
The flavor combination of corn, cream cheese, and roasted red pepper & cracked peppercorn cheddar gruyere is truly amazing.
Ingredients
3 cups corn or 2 15 oz cans of corn, drained
2 tablespoons butter
8 oz cream cheese
3 tablespoons mayo
Sprinkle paprika
Preparation
Preheat oven to 375°F. Sauté corn and butter in cast iron. Mix in cream cheese, mayo, and shredded cheese. Stir until melted. Bake in the oven for 15 minutes. Once done, sprinkle with paprika. Serve with corn tortilla chips, crackers, and veggies! Enjoy!
**Recipe creation and photo: @sideboardcharcuterie